SUPPORTING LOCAL STUDENTS' PURSUIT OF GROWTH THROUGH YOUR SUPPORT.
Established in 2013 , The PCH Memorial Scholarship is awarded yearly in partnership with The OCC Foundation to provide exemplary students an opportunity to continue their education at the collegiate level. Your donations and support have transformed several young lives, while helping Peter's legacy live on.
"He was the definition of what it meant to embrance learning and life"
-Sally Crystal (Peter's Mother)
Peter was born in Newport Beach California on July 29, 1982. He attended school through the Newport Mesa School district and completed his high school education at Estancia in Costa Mesa, where he played on the Varsity Basketball, Volleyball and Golf teams. He was always a high caliber student AP (Advanced Placement) as well as an athlete. He attempted to go to college immediately after high school, however realized he just needed a break from school.
After many years of encouragement from his mother, he returned to school in 2011. As an adult with a different mindset and determination, he went back with a vengeance to accomplish and conquer his educational dreams. In his first semester, he signed up with almost every organization on campus to be engrossed into the college life along with taking on 13 units all honor's classes.
His dream was to find a cure for Lupus and Cancer through the fields of Bio Physics & Bio Chemistry with a Double Major and as an Honor student at Orange Coast College. During his tenure, he was also the President of the Orange County Honors Math Society ~ Mu Alpha Theta. There you would often find him on campus helping other students with Physics or math matters. He had great relations with all his professors he would speak of them highly all the time. He also helped OCC Professor Irini Vallera-Rickerson with her projects and volunteered for her AIDS Project, and continued to do it even after he completed her class. He was also allowed to do the UCI Bridges program with Dr. Marlena De La Cruz, discovering staphylococcus in the creeks behind UCI.
We lost Peter in January of 2013, he passed away unexpectedly from SCA (Sudden Cardiac Arrest). We were notified in the same time frame that he had also become a Garrison Fellow via the Late Professor Garrison.
Since he did not get a chance to continue his educational dreams, his mother, Sally established a scholarship in his name so that others could & to keep his memory alive. Peter excelled in school and was a role model in the definition of what it meant to embrace learning and life. To his friends and family, Peter was a positive, funny, and intelligent young man who immediately lit up the room whenever he walked in. He always wanted others to be happy and successful and everyone was attracted to his positive energy.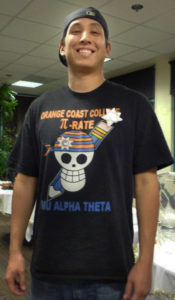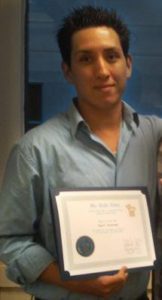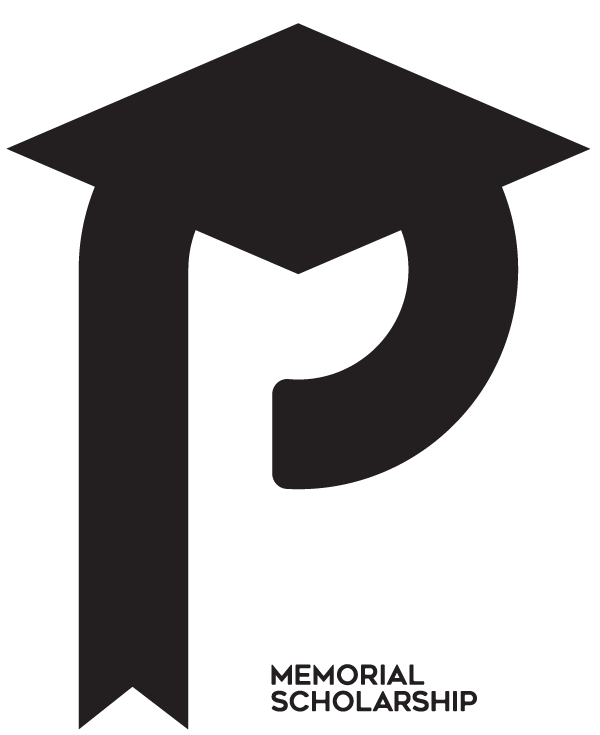 HELP PETER'S LEGACY LIVE ON.
NO MATTER HOW BIG OR SMALL, YOUR DONATIONS POWER OUR EFFORTS TO CHANGE LIVES.
501 (c) (3) Net proceeds benefit the PCH Memorial Scholarship Fund at Orange Coast College Foundation. Non-profit tax id 33-0071349
OUR PROUD PARTNER. HELPING STUDENTS SINCE 1985
The mission of the Orange Coast College Foundation is to support the college by encouraging gifts of time, treasure and talent from alumni, campus & community members. Over the last 32 years, the Foundation has undertaken several successful fundraising campaigns and activities including efforts that resulted in the furnishing of the OCC library, construction of the Frank M. Doyle Arts Pavilion, renovation of the Robert B. Moore Theatre, construction of the Harry & Grace Steele Children's Center, celebration of Orange Coast College's 60th Anniversary, the construction of a Nautical Library and renovation of the crew facilities at the OCC Sailing Center, and the renovation of the college's Computing Center.